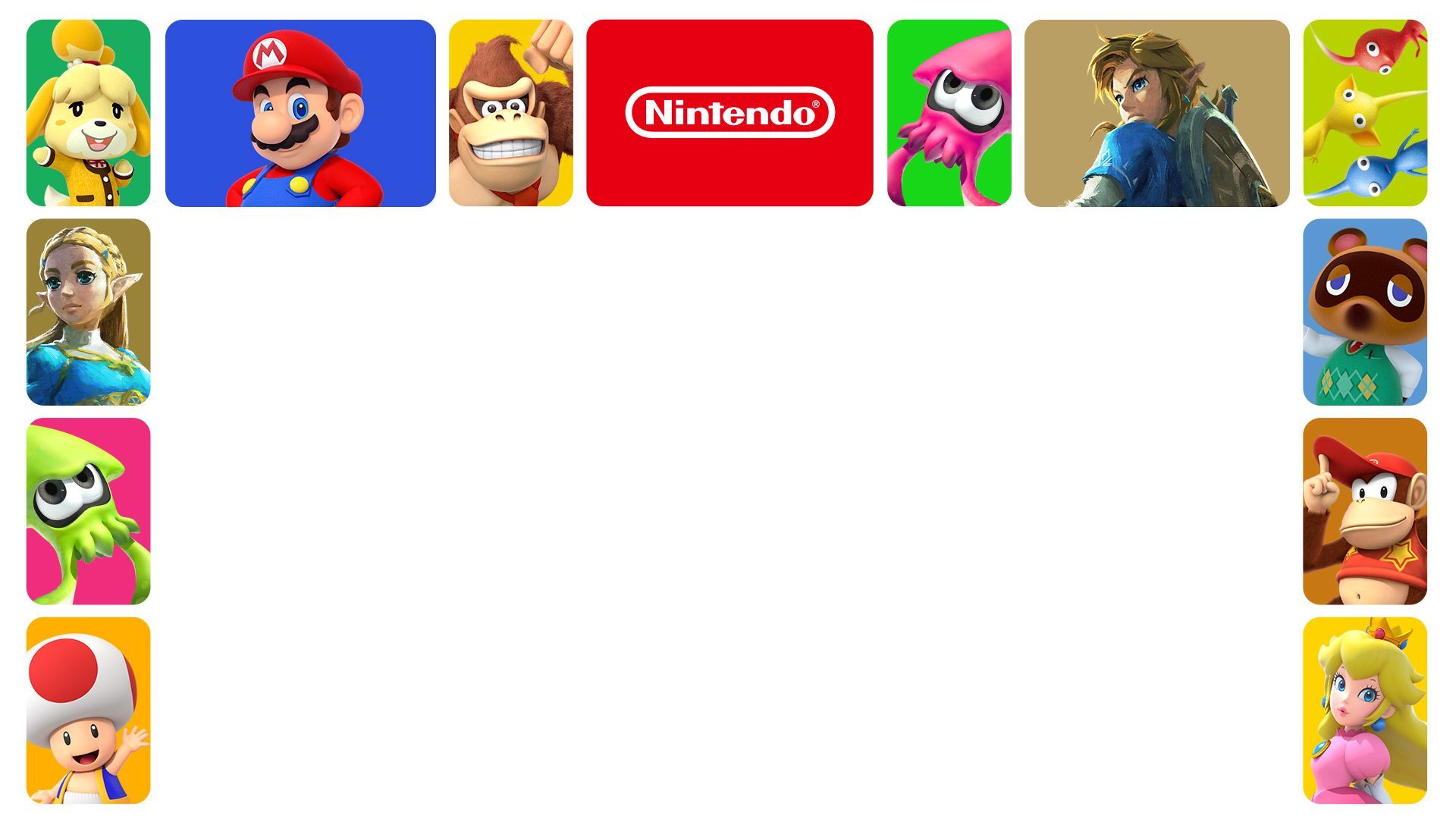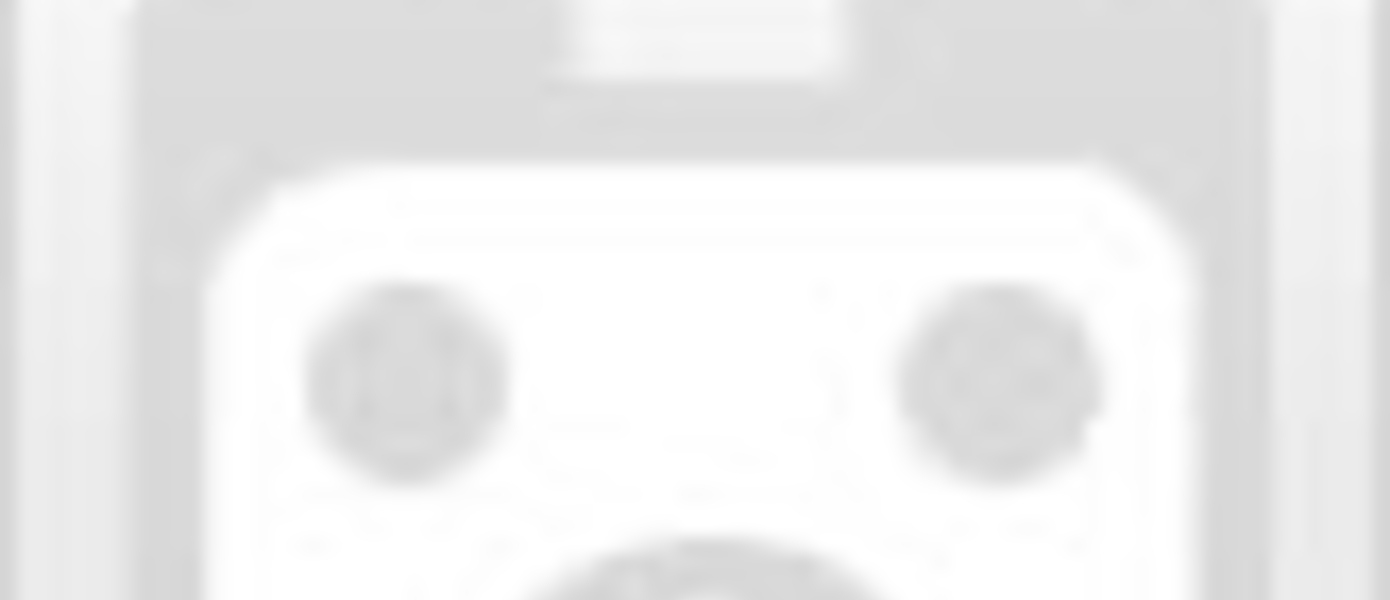 0
Комментарии: 0
статья пока не вызвала эмоций
Electronic Entertainment Expo 2004 обещает быть невероятно интересной выставкой: масса анонсов, уйма новых игровых продуктов, несколько таинственных разработок и секретных консолей - мы будем внимательно следить за выставкой.  Но для начала немного статистики:
Всего в выставке примет участие более 400 компаний, которые покажут более пяти тысяч игр из них более тысячи ранее не демонстрировались. 72% показанных игр поступят в продажу до конца 2004 года

Платформенная принадлежность
Игр для консолей: 40.3% всех представленных продуктов
Игр для ПК: 30.7%
Игр для PDA и телефонов: 18.4%
Игр для карманных консолей: 6.8%
Онлайн/Интернет-игры: 3.8%
По жанрам игры распределились следующим образом:
Action/Adventure: 26.6%
Educational/Edutainment: 15.8%
Sports/Driving/Racing: 12.5%
Role Playing: 7.3%
Child/Family: 7.1%
Strategy: 6.3%
Arcade 4.9%
Simulation: 3.7%;
Другие: 15.8%.
Теперь вкратце о линейках продуктов, представленных компаниями на выставке:
1C
Axle Rage
Captain Blood
PT Boats: Knights of the Sea
Swashbucklers: Legacy of Drake
You Are Empty
Rig'n'Roll
Vivisector: Beast inside
Cuban missile crisis
XIII Century: Sword and Honor
Parkan II
Sphere
Stalingrad
World War I
Desert Law
Brigade E5: New Jagged Union
Ascension to the Throne
Star Wolves
A.I.M.
Space Rangers 2: Dominators
StarRush
BorderZone
Acclaim 
100 Bullets GC XB PS2  
Alias   PC GC XB PS2  
Combat Elite: WWII Paratroopers   GC XB PS2  
Juiced GC XB PS2  
Legends of Wrestling: Showdown   GC XB PS2  
The Red Star GC XB PS2 
Activision
Spider-Man 2 Xb, PS2, GC, GBA, PC 
DreamWorks' Shark Tale Xb, PS2, GC, GBA, PC
Lemony Snicket's A Series Of Unfortunate Events Xb, PS2, GC, GBA, PC
X-Men Legends Xb, PS2, GC
DOOM 3 Xb, PC
Rome: Total War PC 
Call Of Duty United Offensive PC 
Vampire: The Masquerade-Bloodlines PC
Atari 
Asterix & Obelix XXL   PC GC PS2  
Driv3r   PC XB PS2  
Driven to Destruction PS2  
Duel Masters PS2  
Forgotten Realms: Demon Stone   PS2  
Godzilla: Save the Earth XB PS2  
Rollercoaster Tycoon 3   PC  
Shadow Ops: Red Mercury   PC XB  
Sid Meier's Pirates!   PC  
Terminator 3: Redemption   GC XB PS2  
Test Drive: Eve of Destruction PS2 
BAM! Entertainment
State of Emergency 2 PC XB PS2  
Bethesda Softworks
Call of Cthulhu: Dark Corners of the Earth PC XB  
Blizzard
Starcraft: Ghost   GC XB PS2 
World of WarCraft   PC  
Capcom
Crimson Tears PS2 
Killer 7 GC PS2 
Mega Man X8 PS2 
Monster Hunter PS2 
Onimusha 3: Demon Siege PS2 
Resident Evil 4   GC 
Shadow of Rome PS2 
The Nightmare Before Christmas PS2 
Under the Skin  PS2 
Viewtiful Joe GC PS2 
Viewtiful Joe 2 GC PS2 
CDV
Blitzkrieg II   PC 
Codename Panzers   PC 
Cossacks II: Napoleonic Wars   PC 
Lula 3D   PC 
Cenega
Creature Conflict: The Clan Wars PC 
Gooka: The Mystery of Janatris   PC 
Korea: Forgotten Conflict   PC 
Shade: Wrath of Angels   PC 
The Roots   PC XB 
Codemasters 
Colin McRae Rally 2005   XB PS2 
Dragon Empires   PC 
Operation: Flashpoint 2 PC 
Perimeter   PC 
Soldiers: Heroes of World War II   PC 
Wartime Command: Battle for Europe 1939-1945   PC 
Dreamcatcher
Besieger   view   PC 
Cold War   view   PC 
Dungeon Lords   view   PC 
Painkiller   view   PC XB 
SuperPower 2 n/a PC  
Eidos Interactive
Crash 'n Burn   XB PS2 
ShellShock: Nam '67   PC XB PS2 
Thief: Deadly Shadows PC XB 
TimeSplitters 2 GC XB PS2
Electronic Arts
Black & White 2 PC
Medal of Honor: Pacific Assault PC
The Sims 2 Body Shop PC
The Lord of the Rings: The Battle for Middle-Earth PC
Harry Potter and the Prisoner of Azkaban PC GC XB PS2
Catwoman PC GC XB PS2
Burnout 3 PC GC XB PS2
Goldeneye 2 (working title) GC XB PS2
Def Jam Vendetta II (working title) GC XB PS2
Ty The Tasmanian Tiger 2 GC XB PS2
Battlefield: Modern Combat PS2
Battlefield 2 PC
The Urbz GC XB PS2
The Lord of the Rings: The Third Age GC XB PS2
FIFA Football 2005 PC GC XB PS2
Madden NFL 2005 PC GC XB PS2
NBA Live 2005 PC GC XB PS2
NHL 2005 PC GC XB PS2
Tiger Woods PGA Tour 2005 PC GC XB PS2
Empire Interactive
Flat-Out PC XB PS2 
Ghost Master   PC XB PS2 
Mashed  PC XB PS2  
Starship Troopers PC 
Starsky & Hutch 2 PC GC XB PS2 
Encore 
Heroes of the Pacific PC XB PS2 
Funcom
Anarchy Online: Alien Invasion PC 
Dreamfall PC 
Game Factory 
Officers  PC 
HD Interactive
Nexus: The Jupiter Incident  PC 
Hip Interactive
CT Special Forces: Fire For Effect  PC PS2 Xb 
Garfield  PC PS2 
Pariah  PC Xb 
The Mummy: The Animated Series  PC PS2 Xb 
Jowood
Aquanox PC XB PS2 
Future Tactics: The Uprising PC GC XB PS2 
Gothic II: The Night of the Raven  PC 
Ice Hockey Manager PC 
Neighbours from Hell PC GC XB PS2 
Silent Storm: Sentinels PC 
Spellforce: The Breath of Winter  PC 
Soldner: Secret Wars  PC 
Torque: Savage Roads PC GC XB PS2 
Transport Giant  PC 
Wildlife Park: Wild Creatures PC 
Yeti Sports PC 
Koch Media
Dark Age of Camelot: Catacombs PC 
Knight Rider 2 PS2 
London Racer - World Challenge  PC PS2 
Miami Vice PS2 
Konami
Silent Hill 4: The Room Xb PS2
WWX Rumble Rose PS2
Suikoden IV PS2
Gradius V PS2
Dance Dance Revolution Extreme PS2
Nanobreaker PS2
Neo Contra PS2
LucasArts
Mercenaries   XB PS2 
Star Wars Galaxies: Jump to Lightspeed   PC 
Star Wars: Battlefront   PC XB PS2 
Star Wars: Knights of the Old Republic 2  PC XB 
Star Wars: Republic Commando  PC XB 
Majesco
BloodRayne 2  PC XB PS2 
Microsoft Studios
Dungeon Siege 2 PC 
Fable XB 
Halo 2 XB 
Jade Empire  XB 
Unreal Championship 2: The Liandri Conflict XB
Midway
Area 51 XB PS2 
Mortal Kombat 6: Deception  XB PS2 
NARC  GC XB PS2 
Psi-Ops: The Mindgate Conspiracy  XB PS2 
Shadow Hearts: Covenant PS2 
Monte Cristo
D-Day PC 
Fire Captain: Bay Area Inferno PC 
Medieval Lords: Build, Defend, Expand PC 
Namco
Ace Combat 5  PS2 
Baten Kaitos  GC 
Dead to Rights II  PS2 Xb 
Death by Degrees  PS2 
Smash Court Tennis Pro Tournament 2  PS2 
Street Racing Syndicate  GC PS2 Xb 
Tales of Symphonia  GC 
Time Crisis: Crisis Zone  PS2 
Xenosaga Episode II  PS2 
NCsoft 
Auto Assault  PC 
City of Villains  PC 
Guild Wars  PC 
Lineage II: The Chaotic Chronicle  PC 
Tabula Rasa  PC  
Nintendo
Advance Wars GC 
Donkey Konga GC 
Fire Emblem GC 
Geist  GC 
Mario Party 6 GC 
Mario Tennis GC 
Metroid Prime 2: Echoes   GC 
Paper Mario 2 GC 
Pikmin 2 GC 
The Legend of Zelda: Four Swords Adventures GC 
The Legend of Zelda: The Wind Waker 2 GC 
Playlogic
Airborne Troops  PC PS2 
Alpha Black Zero - Intrepid Protocol  PC 
Cyclone Circus  PS2 
Inuits  PC PS2 
PSP Racing  PSP 
Xyanide  GBA Ng
PointSoft 
Vivisector: Beast Inside  PC 
Rockstar Games
The Warriors PS2 
Russobit-M
Firestarter  PC 
GoldenLand  PC 
GoldenLand: Cold Heaven  PC 
Homeplanet: Playing with Fire  PC 
Kreed  PC 
Kreed: Battle for Savitar  PC 
Neuro  PC  
Sammy
Darkwatch: Curse of the West  PS2 Xb 
Guilty Gear Isuka  PS2 
Iron Phoenix  Xb 
Spy Fiction  PS2 
The Shield  PS2 Xb 
Sega
OutRun2  Xb 
SEGA SuperStars  PS2 
Worms Forts Under Siege  PC PS2 Xb 
SNK 
KOF: Maximum Impact  PS2 
Metal Slug 3  Xb 
Metal Slug Advance  GBA 
Samurai Shodown 5  PS2 Xb 
SNK vs. Capcom: SVC Chaos  Xb 
Sony
(игры сторонних разработчиков, которые будут демонстрироваться на стендах Sony)
Dark Cloud 3 (Level 5)
The Getaway 2 (Team Soho)
God of War (SCE Santa Monica)
Gran Turismo 4 (Polyphony Digital)
Final Fantasy XII (Square Enix)
Jak 3 (Naughty Dog)
Killzone (Guerilla Games)
Metal Gear Solid 3: Snake Eater (Konami)
Ratchet & Clank 3 Up Your Arsenal (Insomniac)
Arc The Lad (Sony)
Athens Summer Olympics (989 Studios)
ATV Offroad Fury 3 (Climax)
Formula One 2005 (Sony)
Hot Shots Golf: Fore! (Clap Hanz)
Rise of the Kisai (Battle Rocket)
MLB 2005 (989 Studio)
NHL Hockey 2005 (989 Studio)
Sly Cooper 2: Band of Thieves (Sucker Punch)
Syphon Filter: The Omega Strain (Sony)
World Tour Soccer 2005 (989 Studio)
100 Bullets (Acclaim)
Ace Combat5: The Unsung War (Namco)
All-Star Baseball 2005 (Acclaim)
Area 51 (Midway)
Battlefield 1942 (EA)
BloodRayne 2 (Majesco)
Burnout 3 (EA)
Call of Duty: Their Finest Hour (Activision)
Champions: Return To Arms (Snoblind Studios)
Cold Fear (Namco)
Cold Winter (Vivendi)
Combat Elite: WWII Paratroopers (Acclaim)
Darkwatch: Curse of the West (Sammy)
Death By Degrees: Nina Williams (Namco)
Def Jam Vendetta II (EA)
Dynasty Warriors 4: Empires (Omega Force)
Forgotten Realms: Demon Stone (Atari)
Front Mission 4 (Square Enix)
Juiced (Acclaim)
Mercenaries (LucasArts)
Monster Hunter (Capcom)
Phantom Brave (Nippon Ichi)
The Red Star (Acclaim)
Robotech Invasion (Vicious Cycle)
ShellShock: Nam '67 (Guerrilla)
Silent Hill 4: The Room (Konami)
Tom Clancy's Splinter Cell Pandora Tomorrow (Ubisoft)
Spiderman 2 (Activision)
Star Ocean: Till the End of Time (tri-Ace/Square Enix)
Star Wars Battlefront (LucasArts)
The Warriors (Rockstar)
Asterix & Obelix: Kick Buttix (Atari)
Backyard Baseball (Atari)
Bujingai: The Forsaken City (Atari)
Crimson Tears (Capcom)
Dead To Right II (Namco)
Driv3er (Atari)
Driven To Destruction (Atari)
Duel Masters (Atari)
FRDS (Forgotten Realms) (Sony)
Godzilla: Save The Earth (Atari)
Mega Man X 8 (Capcom)
Yu Yu Hakusho: Dark Tournament (Atari)
Destroy all Humans (THQ)
Digital Devil Saga: Avatar Tuner (Atlus)
Guilty Gear Isuka (Arc Systems)
Playboy: The Mansion (Cyberlore)
Shark Tale (Edge of Reality)
Shin Megami Tensei: Nocturne (Atlus)
Shrek 2 (Luxoflux)
State of Emergency 2 (BAM!)
Tomorrow (Ubisoft Paris Studios / Annecy Studios)
Transformers (Atari)
Viewtiful Joe 2 (Capcom)
Square-Enix
Final Fantasy VII Advent Children
Kingdom Hearts: Chain of Memories GBA
Final Fantasy XI: Chains of Promathia PS2 PC
Final Fantasy XII PS2
Front Mission 4 PS2
Fullmetal Alchemist PS2
Kingdom Hearts II PS2
Star Ocean: Till the End of Time PS2
Beyond Crisis -- Final Fantasy VII Mobile
Brave Shot Mobile
Dragon Quest Mobile
Final Fantasy Mobile
 Strategy First
ALFA Antiterror   PC  
TDK
Robotech Invasion PS2  
The Adventure Company
Atlantis Evolution  PC 
Aura: Fate of the Ages PC 
Dark Fall II: Lights Out PC 
THQ 
Destroy All Humans!  PS2 Xb 
Full Spectrum Warrior  PC Xb 
Nicktoons (working title)  PS2 
S.T.A.L.K.E.R. Shadow of Chernobyl  PC 
Tak 2: The Staff of Dreams  GBA GC PS2 Xb 
The Incredibles  GBA GC PC PS2 Xb 
The Polar Express  GBA GC PC PS2 
The Punisher  PS2 Xb 
The SpongeBob SquarePants Movie  GBA GC PC PS2 Xb 
Warhammer 40,000: Dawn of War  PC 
WWE Day of Reckoning  GC 
Ubisoft 
Far Cry Instincts
Myst IV: Revelation  PC 
Pacific Fighters  PC 
Playboy: The Mansion  PC PS2 Xb 
Prince of Persia 2   
Rocky Legends  PS2 Xb 
Settlers 5 (working title)  PC 
Silent Hunter III  PC 
The Dukes of Hazzard: Return of the General Lee  PS2 Xb 
Tom Clancy's Rainbow Six 3: Black Arrow  Xb 
Vivendi Universal
Half-Life 2
Starcraft Ghost
World Of Warcraft
Van Helsing
Chronicles Of Riddick
Red Ninja
Crash Twinsanity
Predator
Fight Club
Larry
Men Of Valor
Empire Earth 2
Tribes Vengeance
Spyro
Fahrenheit
Evil Genius
Mythic Expansion Doac
Ground Control 2
Это все, что известно на данный момент. Мы будем держать вас в курсе событий.
%!%